Area Rug Cleaning Champaign-Urbana
Types of Area Rug Cleaning We Offer
1. On Site Area Rug Cleaning
(Regular Maintenance Clean)
At PacePro we offer two types of area rug cleaning to best service your needs. For regular maintenance cleanings we are able to clean your rug just like the wall to wall carpeting in your home. For more detailed cleaning or for certain types of rug cleaning (pet stains for example) we will require to take your rug to our Rug Cleaning Facility and give it the full treatment.
2. Off Site Area Rug Cleaning
Area Rugs many times have a much denser pile than the usual wall to wall carpeting. Area rugs come in all shapes and sizes and many are constructed much differently than your wall to wall carpet and need to be cleaned in a more detailed way than most wall-to-wall carpeting due to the nature of it's construction and fiber make-up to ensure proper removal of all dirt, bacteria, odors, bugs, and other foreign objects from the deep thick pile.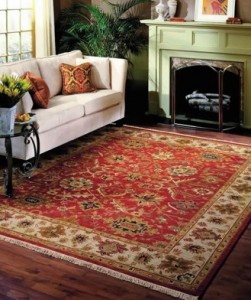 To ensure that you get the ultimate clean, we offer our Rug Spa service to those rugs that require a higher level of cleaning to ensure the cleanliness and health of your home. Our Rug Spa is the perfect solution for your antique and delicate rugs too!
Rugs that are given the Rug Spa treatment in the Champaign-Urbana area will be picked up and re-delivered after completion of your rug's cleaning. Our team will schedule a convenient time to pick up and return your rug to your home so that you won't have to lift a finger.
Call Us Now to schedule your free estimate or to schedule your next cleaning appointment! PacePro Champaign-Urbana Carpet Cleaning: 217-417-2255