Residential Carpet Cleaning | Pace Pro Carpet Cleaning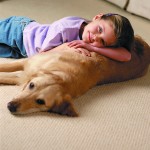 Carpet cleaning in Champaign-Urbana is what Pace Pro specializes in. We know that it is important to you to have a clean and healthy home and deal with a local family owned business that you can trust. All of our technicians are fully trained in our 8 step cleaning method to give you outstanding carpet cleaning results as well as our many other cleaning services.
Locally Owned & Operated Carpet Cleaning located in Urbana, IL
We know that it is important to our customer's that they choose a carpet cleaning company who is a part of their local community. Our customer's know that they can trust us to offer a superior cleaning for their carpets as well as any of our other many healthy home cleaning services at an affordable price. Pace Pro Carpet Cleaning is here to provide you with friendly convenient service that you can depend on.
A Carpet Warranty Unlike Any Other Carpet Cleaner In Champaign
Our 12 month Fresh & Clean Warranty is unlike any warranty in the carpet cleaning industry. Pace Pro Carpet Cleaners is the only company in the Champaign/Urbana and surrounding areas to offer a carpet cleaning warranty. Once you have your carpet cleaned and protected, you automatically are enrolled in our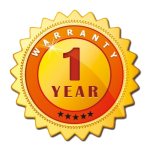 warranty program at no extra charge. At any time for one year from your carpet cleaning service date, Pace Pro Carpet Cleaning will return and refresh the carpets for just $39! If you loved Pace Pro in the past, we just got better! If you're new to us welcome to Fresh & Clean.
Cities We Service
Champaign, Urbana, Allerton, Alvin, Arcola, Arthur, Atwood, Ayers, Belgium, Bement, Bismark, Bondville, Broadlands, Brown, Camargo, Catlin, Cerro Gordo, Cisco, Colfax, Compromise, Condit, Crittenden, Cunningham, Danville, East Bend, Elliot, Fairmount, Fisher, Fithian, Foosland, Garrett, Georgetown, Gibson City, Gifford, Hammond, Hardwood, Henning, Hensley, Hindsboro, Homer, Hoopeston, Indianola, Ivesdale, Kerr, Lake of the Woods, Loda, Longview, Ludlow, Mahomet, Mansfield, Monticello, Newcomb, Oakwood, Ogden, Paxton, Pesotum, Philo, Potomac, Rankin, Rantoul, Raymond, Rossville, Royal, Sadorus, Sangamon, Savoy, Scott, Sidell, Sidney, Somer, South Homer, St. Joseph, Stanton, Thomasboro, Tilton, Tolono, Tuscola, Unity, Villa Grove, Westville, White Heath.
If you are unsure if Pace Pro services your area, please give us a call at 217-417-2255
Residential Carpet Cleaning Frequency Chart

Traffic Soil Rating

Carpet Owner / Maintainer

Professional Carpet Cleaner / Restorer

Vacuuming

Spot Cleaning

Heavy-Use Area Cleaning

Restorative Cleaning

Light Soil
1x per week
Daily or as soon as spots are noticed.
Traffic areas every 12 to 18 months.
Every 2 years or per manufacturer warranty.
Normal Soil (families with children, elderly)
1 to 2x per week
Daily or as soon as spots are noticed.
Traffic areas every 6 to 12 months
Annually
Heavy Soil (family with pets, smoking)
2 to 4x per week
Daily or as soon as spots are noticed.
Traffic areas every 3 to 6 months
Semi-Annually (2x annually)
Extreme Conditions (large families, multiple pets)
Daily
Daily or as soon as spots are noticed.
Traffic areas every 2 to 3 months
Quarterly (4x annually)
Pace Pro Carpet Cleaning only uses methods that carpet manufacturers and carpet fiber producers recommend. We also only use the water-based Scotchgard Carpet Protector post-treatment product, which won't void your carpet manufacturer warranties. You'll just get long-lasting protection from dry soil, spills and stains.