Why choose Pace Pro carpet cleaning?
What distinguishes Pace Pro from our competitors is our commitment to quality. Our 8 step process for carpet cleaning and our substantial investment in the most advanced carpet cleaning equipment enables us to achieve the best possible results when cleaning your carpet. By focusing on quality, we have a high customer retention rate. In fact, over 80 percent of our customers are returning customers or referrals from previous customers.
At Pace Pro Carpet Cleaning we Pre-inspect, Pre-spray, Deodorize/Sanitize (optional), Move Furniture, Hot Water Extract and Rinse, Post Treat Spots and Stains, Apply Carpet Protection (optional), and Post Inspect. These services you receive all at one low price, not to mention our 1 Year Fresh & Clean Warranty!
Advanced Equipment
Our 8 step cleaning process is supported by the most advanced carpet cleaning equipment operated by trained technicians. Our truck mounted carpet cleaning units are the best in the industry to increase our cleaning technicians efficiency in your home as well as allow us to do a more thorough cleaning and get your carpets clean and dry faster.
Full Service Cleaning Company
We offer a wide variety of cleaning solutions for your home and business to keep your home and workplace clean and healthy. For more on our wide range of services from carpet cleaning to tile, mattress cleaning, and upholstery; check out our cleaning services page.
Qualified Technicians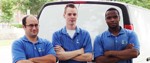 Pace Pro Carpet Cleaning's commitment to quality is the foundation for every job and our knowledgeable technicians, who treat each carpet like their own, know this. This is part of our commitment to you. Our technicians will choose the right cleaning product that is safe for your family, your pets and your carpet.
Customized Carpet Cleaning Tips for Your Home
Our expert carpet cleaners will also provide you with cleaning tips specific to your carpet to help ensure that you get the most life out of your carpet while reducing the need for professional cleanings.
Money Back Guarantee
All of our work comes backed by our Pace Pro Carpet Cleaning Customer Satisfaction Guarantee. In short, if you are not 100% completely satisfied with our service for any reason whats so ever, we will perform the service again. This is how confident we are in our ability to clean your carpets and leave them looking like new. You will be hard pressed to find another company offering this type of guarantee (we know, we've looked around).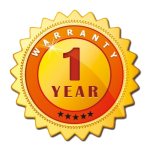 Pace Pro Carpet Cleaners is the only company in the Champaign/Urbana and surrounding areas to offer a carpet cleaning warranty. Once you have your carpet cleaned and protected you automatically qualify for the warranty. At any time through the next 364 days Pace Pro Carpet Cleaning will return and refresh the carpets for just $39. If you loved Pace Pro Carpet Cleaning in the past we just got better! If you're new to us welcome to Fresh & Clean. Check out the carpet cleaning warranty details Here and then contact us to keep your carpets clean all year long.