With our fast-paced lives and busy schedules, we find ourselves juggling our time with family, friends and work. We have very limited time in our hands and some things are, unfortunately, left undone. Considering that you have very little time in your hands, how can you take care of your flooring, not to mention your tiles all over your home?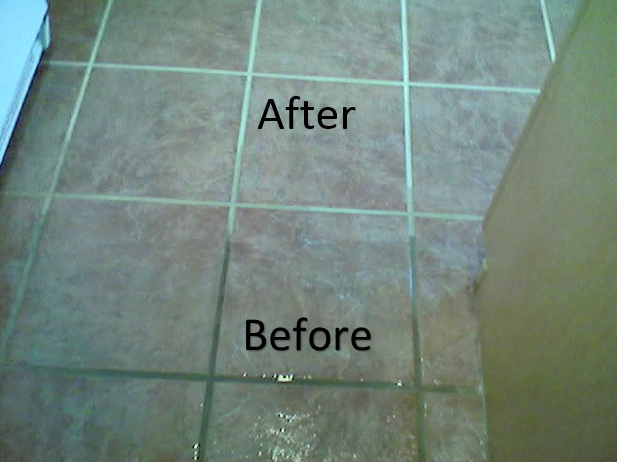 No matter how clean your home may be, if you don't clean your tiles, party spills, pet stains and other types of dirt will accumulate on your floor, which can damage your tiles in the long run. It is also harmful to your family's health.
Tile and grout cleaning in Champaign-Urbana
While there are a lot of DIY tile cleaners sold in the market, nothing beats the work that a professional tile cleaner can provide. If you've never hired a professional tile cleaner before, here are the 5 benefits why you should consider hiring one:
1.    Save Time
You don't have to squeeze in tile cleaning to your busy schedule. With professional tile cleaners, all that you need to do is find a tile cleaner / company to meet your needs and expectations, and let them do the work for you, while you take care of other important things.
2.    Get Brand-New Looking Tiles
If you've cleaned your tiles before, have you noticed that there are some stains that can't be removed, no matter how you try? A professional tile cleaner has all the equipment and tools that he needs to get rid of all the visible stains leaving you with brand-new looking tiles.
3.    Prolong Your Tile's Life
Since these professionals are familiar with how tiles should be cleaned, expect your tile's life to be longer.
4.    Cost Effective
Who said that hiring a professional tile cleaning service is expensive? As a matter of fact, in the long run, it is more affordable. You don't have to worry about trying out different tile cleaning agents, and you can avoid replacing your tiles more often because of the damage that it has received when you were trying to clean the stains off.
5.    Get The Best Results
We only want to see the best results. These professional tile cleaners are equipped with knowledge and experience, giving you only the best results that you have been looking for.